On the weekend of 27th to 28th of April, the 44th edition of Ludum Dare took place. Ludum Dare is one of the longest running online Game Jams. All participants are tasked with creating a game relating to a community chosen theme within 48 hours in the "Compo" category or within 72 hours for the more relaxed "Jam" category.
Nowadays there are countless online game jams happening anytime. However, what makes Ludum Dare special, is its long history (and therefore higher visibility) and unique rating system.
Only people who participated in the jam are allowed to rate other people's games. By rating games (as well as leaving feedback on their game pages), your game gets more visibility on the main homepage, and is more likely be rated by other people too.
This encourages people to play more games and leave more feedback, resulting in more feedback than at most smaller events.
This time the theme was "Your Life is Currency" and 2536 games have been submitted, which have been rated on in the last weeks. There are no prizes for getting the highest rated game, except for bragging rights. So winning isn't everything, but rather the experience gained and feedback received is the most important prize. In case you want to participate next time, Ludum Dare 45 is scheduled for 4th of October.
Just to get an impression of the games created, here is an incomplete list of games made in Austria. If you know of more please tell us in the comments.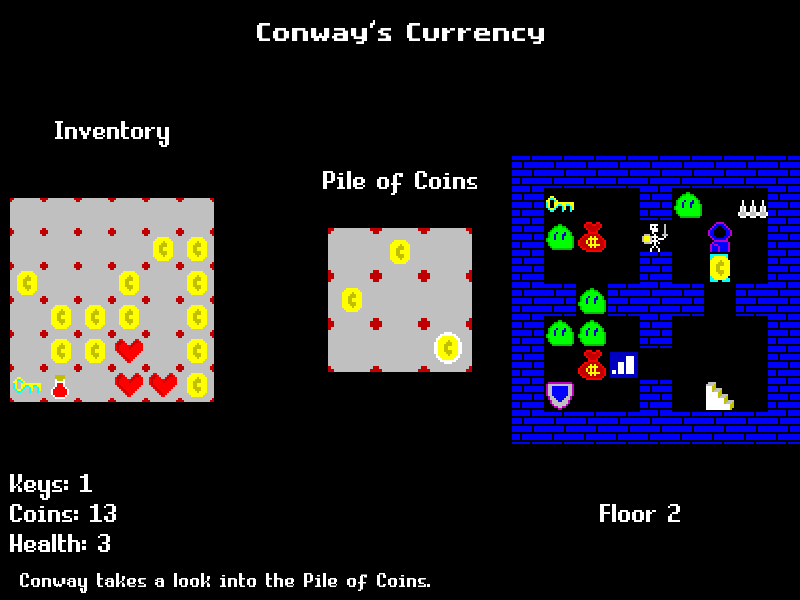 Conway's Currency, (Graz)
A dungeoncrawler where Conway's Game of Life is your currency.
Plunderlings, (St. Pölten)
Protect your captain at any price. Sacrifice yourself to defuse deadly traps.a smaller event might entailPlunderlings, (St. Pölten)
Protect your captain at any price. Sacrifice yourself to defuse deadly traps.
Rotten Planet, (St. Pölten)
Terraform a planet for economic gains, but make sure to not turn it inhabitable.
Night of the Vampirate, (St. Pölten)
A pirate adventure where a vampire tries to quench his thirst on an unsuspecting pirate crew.
Graveyard Hunt, (St. Pölten)
Frankenstein's monster is out to collect body parts and assemble his soulmate.